Not all landscape supply delivery companies are created equal in Commerce City. Some promise products and services they can't deliver. That's not the case at ARS Landscape Materials & Supply. We offer the finest-quality landscape materials at an affordable price, from landscaping rocks, to high-grade mulch, you can expect the best for landscaping project from our team. Landscaping can be an extensive undertaking, and you want your project in the best hands. At ARS Landscape Materials & Supply, we handle every aspect of your landscaping endeavor and we do it with professionalism and expertise.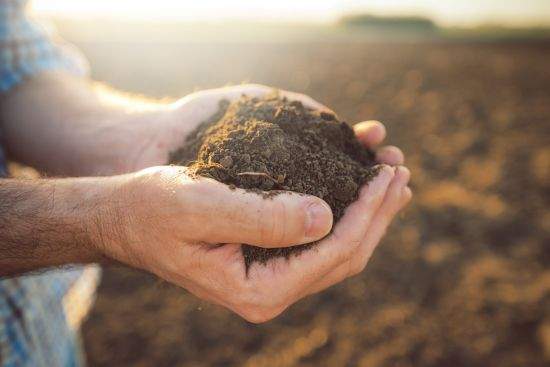 Landscaping Stones and Other Materials for Commerce City
When you plan a landscaping project, the choice of landscape supply delivery companies is endless. It can be difficult to know which the right company for your project is. Look no further than ARS Landscape Materials & Supply to provide these services and deliver those services in professional and courteous manner. Our company has a variety of products to choose from for any landscaping need you could have, such as landscaping stones, a variety of landscaping rocks, and high-quality mulch. Our landscape materials are renowned in the Commerce City area, and we would be happy to provide our expert landscaping services to your home or business.
Landscape Supply Delivery Service for Commerce City Area
ARS Landscape Materials & Supply and our professionals are dedicated to your every landscaping stone project need and provide high-quality results when it comes to landscape supply delivery in Commerce City. We work hard to maintain our stellar reputation with the products and materials we carry for your mulch and project needs. Save on your next landscaping project with low prices at ARS Landscape Materials & Supply. When you need professional and expert advice, in addition to your landscape materials and supplies, go with the team of professionals at ARS Landscape Materials & Supply.
Landscape Materials Supplied Through A Quality Commerce City Company
Your landscape supply delivery services for sand, stone, mulch, or compost have never been easier than with ARS Landscape Materials & Supply. When it comes to mulch and landscaping rocks, our company is unmatched by any other supplier around. Our ARS Landscape Materials & Supply professionals make delivery of landscape materials a fast and easy experience. ARS Landscape Materials & Supply provides and delivers quality landscape supply to the Commerce City area. If you're looking for a great selection of landscaping materials, we're one of Commerce City's leading landscape supply delivery companies.